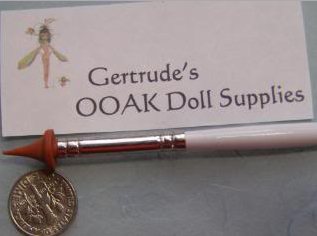 WIPE AWAY TOOL SET FOR OOAK FAIRY DOLL SCULPTING SAVE
$6.50
This Auction is for 1Set: Double ended wipe out tool and Detail Tool wipe out tool.
Double point rubber tip wipe out tool will be great for Detail work from detailing your OOAK doll face, toes, fingers, detail lines for winkles, creases and smoothing.
So much fun and easy to use.
Out of stock